The 4th of July is right around the corner and it's never too early to begin planning how you'll celebrate the holiday on your brand's social media pages. Do you think Jefferson and friends waited until July 3rd to start drafting the Declaration of Independence? Heck no! While posting about Independence Day on social media isn't quite akin to giving the finger to King George, it is an effective way to align your brand with the spirit of the day, celebrate your team and culture, and also increase your sales (the founding fathers were super into the idea of a free market economy after all).
It's with that in mind that we wanted to offer a handful of 4th of July social media post ideas for brands that will help your business stand out as much as John Hancock's signature on that sacred document.
Build Up To The Holiday
Your audience's feeds will be inundated with 4th of July social media posts from brands on the actual day but there's a real opportunity in posting days and weeks before the holiday. People begin making plans long before the day and brands that start posting 4th of July-themed content before the holiday can beat other businesses to the punch. Here are some great examples of social media posts that will align your brand with the holiday, increase sales and awareness, and break through the holiday noise before it begins.
Run a 4th of July-themed giveaway. Gift cards are perfect here and we recently found incredible success for our clients by launching Mother's Day gift card giveaways a few days before the actual holiday.

Offer sales and discounts in the weeks leading up to the 4th of July. These sales allow you to repeatedly use the phrase 4th of July and evoke red, white, and blue colors well before the day and most importantly, help to drive sales. We ran a promotion for our client Kathy's Table for Mother's Day this year that aligned the brand with a holiday very important to their demographic and it resulted in a solid uptick in meal plan subscriptions.
If you're going to be closed on the 4th of July, this allows you to potentially make up for the lost revenue on those days. However, be sure to alert your audience in advance that you will be closed on the 4th because you don't want an angry mob driving across town only to find that you're closed. That's how tea gets dumped into harbors!
Make Your 4th of July Visuals Stand Out
I coached a t-ball team of four-year-olds this year and I'm reasonably confident that it would take approximately four minutes to teach them how to use the internet to find a picture of an American flag with "Happy 4th of July" written next to it. The vast majority of brands do some version of this in the course of their social media management and do you know who remembers it 15 seconds later? Nobody. Assuming your audience hasn't blown their thumbs off with black market fireworks then you want to create a visual that will really stand out in their feed.
If you must use stock imagery, put in the time to make sure your design around it not only stands out but is customized to your visual brand standards. The most optimal approach here would be to take existing imagery pertaining to your business and design a 4th of July/Independence Day post around that visual. Your accompanying post caption should also be on-brand so that it doesn't ring hollow.

Change your profile and cover photos to be red, white, and blue-themed a week before the actual holiday. This is an opportunity to deviate slightly from your brand standards and a great way to subliminally associate your brand with the 4th of July before the holiday.
Quotes from famous Americans might seem a little rote but they are infinitely shareable. If you design a 4th of July-themed visual around a quote like "To be good, and to do good, is all we have to do." – John Adams remains apolitical but still evokes patriotism and the founding of our nation.
Share photos of past community events (big plus if there are fireworks). You'd be surprised how much a simple reminder that fireworks happen every year will go over with your audience. A simple photo of fireworks in your area with a caption that says "Happy 4th of July from all of us at (your business)! Hope to see you celebrating the holiday with the fireworks show at (fireworks location) tonight!" will go a long way towards engendering you with your community.
Celebrate Your Team and Company Culture
Social media was inherently designed to allow you to connect with people (boy did that go south pretty quick!) so use the 4th of July as an opportunity to post on social media about your team or your community. The idea here is to make your 4th of July posts more humanizing so we wanted to offer a few options to help your posts stand out.
Is your team or family having a 4th of July party or celebration? Take pictures and post them on social media!
Is there an organization your team supports that has big plans for the 4th of July? This holiday is a great way to celebrate their efforts and drive awareness from the larger community.
Ask your team what the 4th of July means to them and share their photos and responses on social media!
Did you decorate your office so that it looks festive and patriotic? Share those photos with your audience!
There's a BIG Difference Between Patriotism and Jingoism
Look, this is a social media post and not Lexington and Concord so save the political commentary for when you're six beers deep at the family BBQ. It's no secret that our country is politically divided but the 4th of July is a day to celebrate a history we all share as Americans. If you post an incendiary opinion it will likely feel good for about five minutes but then you'll spend the rest of the week dealing with the fallout from the huddled masses. Theodore Roosevelt once described the press corps as his "bully pulpit" but he was a Rough Rider without social media so don't use your brand's hard-earned social media equity on a bully pulpit of your own.
Patriotic 4th of July Post Example:
"Happy 4th of July! We're proud to be an American company and look forward to celebrating our country today!"
Jingoistic (and stupid) 4th of July Post Example:
Happy 4th of July! (Insert commentary about anything in the Bill of Rights, the current political climate, your party of preference, or ill-advised televised Town Halls).
If done right, your audience will surrender to your social media charm faster than Cornwallis did to the minutemen at Yorktown. These 4th of July social media ideas for brands have served us well in the past and we look forward to setting off some social media fireworks for our clients again this year. Have a happy 4th of July and we look forward to seeing your brand's social posts leading into and throughout the holiday!
About the Author
---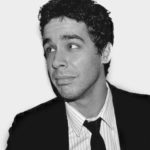 Jack DeYoung
As head of Social and Digital, Jack is responsible for developing and executing engaging digital and social media campaigns. With experience at two successful startups and in the advertising industry, Jack's background makes him uniquely qualified to tell our clients' stories.