Last year we published a blog outlining the A-Z's of social media and it turned out to be one of our most-read posts of the year. While the nature of social media marketing is inherently fluid, data is unequivocally static which makes it a marketer's best resource. We thought we'd take some time to expound upon a few of the entries from that blog and we're starting with the "A" because it's an essential piece of advice as well as the foundation of every decision we make at Nuera whether it's for social, digital, web, or creative.
Using Analytics to Influence Social Media Content For Your Brand or Business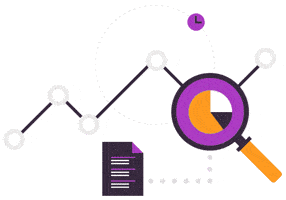 Look, we're aware that talking about data isn't exactly the sexiest of topics (in fact, data confirms this very point) but it is essential when it comes to creating content that will resonate with both existing and potential clients. As a business owner, you likely know your core value proposition better than anyone but while your instincts are a fair starting point for creating social media content, it's the data from your audience that allows you to evolve and refine your results-driven strategy in a way that's both quantifiable and actionable.
Most social media platforms have backends that provide extensive data you can review and utilize to learn granular information about your audience's age, gender, affinities, and more. While it can be tough to parse through, the data gleaned from these and other third-party apps allow you to ask and answer the following questions:
Who are the people responding favorably to my content and what are the qualities and demographics they share?
If you see that a certain demographic of people (say men/women between 35-46 that love gardening) respond demonstrably better to one type of content then you can curate and evolve your messaging and strategy to be more efficient with your time and budget in the future. This data isn't exclusive to social media either because it can be used to educate sales and marketing decisions across the entirety of your business.
How should I use data to most effectively spend my social media advertising budget?
One of the best points of social media value for a marketer is that it allows you to target a specific group of people rather than Willie Loman-style door knocking. It's data that allows you to build your desired audience of people most inclined to respond to your content so that you can get the most out of your spend.
What are the best types of content to post? 
You'll have a good idea of this from the onset but data allows you to turn your prospective audience into an incredibly affordable focus group. By reviewing data after each different piece of content you post, you're basically polling your audience to determine which content types are the most resonant. You can also drill down to specifics about that audience which will help inform future social media plans.
How can I use data to join a social media conversation about both my business or industry?
We're so glad you asked. Great question, you hypothetical business owner! There are conversations happening about your industry every single minute on social media. Data is how you not only find those conversations but join them and understand how best to convey your unique value proposition based on the context of the discussion. Something as seemingly innocuous as noticing that your desired customer-base is using a specific hashtag on Instagram and then commenting on those posts can make a world of difference because it projects both thought leadership as well as a passion for and commitment to your likely customers.
The entire concept of social media is predicated on providing a forum for people to discuss and share mutual interests. As a brand or business, it's the data that allows you to determine how to most effectively insert your messaging into those discussions. There are tens of millions of conversations happening on social media every day and it's data that allows you to find and become a part of the conversations that move your bottom line. On social media and in digital marketing, every sound decision begins with reliable data and once you're able to be dexterous and amenable to what that data suggests, you can unlock your brand's potential.
About the Author
---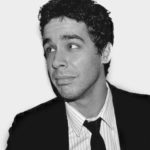 Jack DeYoung
As Digital Director, Jack is responsible for developing and executing engaging digital and social media campaigns. With experience at two successful startups and in the advertising industry, Jack's background makes him uniquely qualified to tell our clients' stories.