Before we even opened the doors on our Nuera office, we were working with our future neighbors in San Marco. Case in point is one of our very favorite local businesses, (and official company watering hole,) Sidecar. From branding to menu and web design, we've quietly been working behind the scenes with the owners to help communicate their unique value through smart design. Having just rounded out our work with a simple video webpage, we thought it a good time to put a spotlight on our collaborative efforts with Jacksonville's best cocktail bar.
Logo & Icon
Combining the bar's urban/industrial interior with a classic art deco style sets the tone for Sidecar's entire visual brand.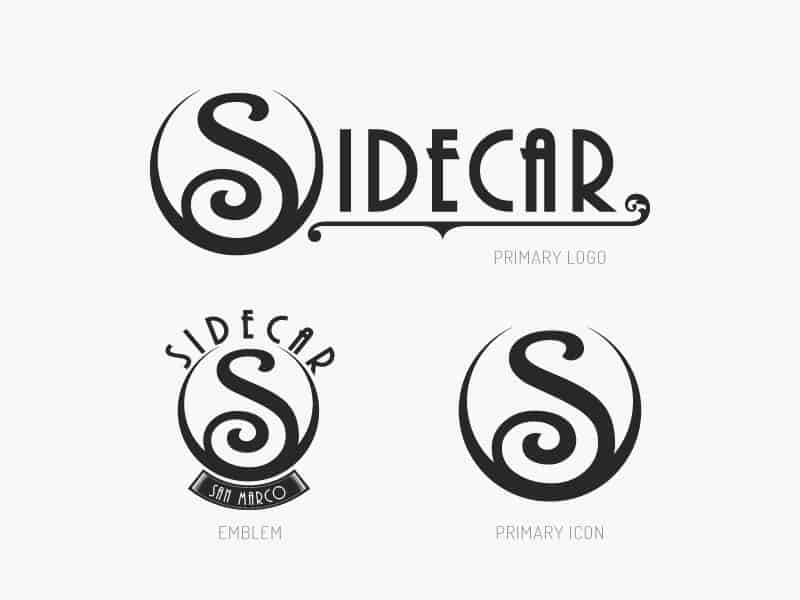 Website
The goal of Sidecar's webpage was as simple as the final product: to showcase their award-winning cocktails. In this case that entailed a video landing page centered on their amazing handiwork behind the bar. Visit Page »
Environmental Branding
From leather-bound journal menus to custom drink strainers and more, we have helped Sidecar craft a consistent statement of quality across multiple media.