There's no such thing as a magic bullet when it comes to small business lead generation through digital marketing but there is one service that comes pretty close to being the metaphorical armed Houdini. It's called Google Local Services and for service-based companies trying to cut out the middleman while generating leads, it's better than anything else on the market. Unlike other small business lead generation platforms, Google Local Services positions your company at the top of the ever-important Google search results to not only attract new customers, but also give them the option to call, schedule an appointment, or send you a message in just one click.
We've had incredible success with our service-based clients using Google Local Services and that goes beyond nearly doubling their leads year-over-year. There are so many different benefits to getting started with Google Local Services that extend to every facet of your business from digital marketing and sales to customer service and strategic planning. While most marketers and small business owners are familiar with Google Ads, we're taking a deeper look into everything you need to know about getting started with Google Local Services to bring in new business and improve your overall digital marketing plan.
Why Should My Business Be On Google Local Services?
The fact of the matter is that if you're a service-based company that wants to generate phone calls above all other forms of contact, you likely can't afford to not get started with GLS. Let's try a thought experiment by Googling "personal injury attorneys Jacksonville."
The very first results are Google Local Services Ads and therefore the links a prospective client would be most inclined to click. While your business might not have the resources of your competitors, you help level the playing field by running Google Local Services ads based on your unique service offerings and your target area codes.
If you've been struggling to generate qualified leads through Facebook's clunky lead generation ads or your own Google Ads campaigns then GLS simplifies the experience not only for you, but for your customers. In today's world, people want answers quickly and Google Local Services removes the need for them to click around a website, fill out a form, or provide any information they're uncomfortable with disclosing. Google Local Services allows them to see your ad, click it, and then immediately speak to a representative of your company via phone.
How Do I Get Started on Google Local Services?
While the main benefit of running GLS ads is their simplicity, keep in mind that this is Google so setting up your account can be a bit of a pain. The first thing you'll want to do is get your business Google Guaranteed which takes a few days but does ultimately give you the green light and that vaunted green check mark. Once you've been given the go-ahead, you'll want to do all of the following to optimize your campaign:
Select the correct area codes for which you want your ads to run. This can be especially helpful if there are areas you're either particularly strong in or where a competitor has taken a bite out of your market share.
Select your specialized services (you have 15 options). Be very careful here and consider changing these depending on what your internal records are showing. For example, if you're an HVAC company it doesn't make a lot of sense to select "heating repair" in the middle of June. You'll want to maintain these service selections throughout the year to improve your overall efficiency.

Select your budget and be mindful of the time of year when you most need to generate more revenue.
Make sure your phone number, hours, and address are absolutely correct before launching your campaign and then keep them updated throughout the year, especially if your business is at all seasonal.
Sit back and watch those sweet, sweet leads roll in. 😉
Additional Benefits of Utilizing Google Local Services
Beyond removing the barrier to entry for customers to convert, getting started with Google Local Services ads can influence every facet of your business. Once leads roll in, you're actually able to listen to the phone calls from the prospective customers. This is an invaluable source of information because you're fundamentally listening in on a focus group of your prospective customers. By listening to these calls, you're able to ascertain the following:
What are the most common questions your customers have about a given service?
What are the best selling points/biggest deterrents for customers about a given service?
How strong or weak is your customer service team when selling/upselling a service or navigating a potential customer through the onboarding process?
Which services are being asked about more than others?
These insights can and should dictate your marketing focus on any other platforms from which you might be advertising. If Google Local Services is the most efficient way to generate new customer leads, it's also the most efficient way to survey your customers to influence all of your other marketing initiatives by removing the guesswork, streamlining your customer service, and focusing entirely on what the customers really want.
Identifying and Closing Leads on Google Local Services
Once you've generated a lead for your business, you're able to listen to it and mark it as either Active, Completed, or Archived. If your customer service team managed to close the lead over the phone and schedule an appointment then you can include notes about the customer, details about their appointment, and even follow up with a request for a review after the job has been completed. Looking at all of this information holistically is a great way to not only keep your team organized but also to understand which parts of your Google Local Services campaign are effective and which might be lagging (allowing you to constantly revise your approach).
It's also important to note that should a call not come from a prospective customer, you can very easily flag the call so you won't be charged for the lead. Google is steadfast about ensuring the integrity of the leads their service delivers and while it rarely happens, the Google Guarantee ensures you'll only be charged for viable leads. This is important because if there's one drawback to utilizing GLS in your marketing, it's that it can be very competitive and super expensive for certain markets and industries.
We would put this in all caps and in bold if we weren't sticklers for design but if you're in a service-based industry where phone calls reign supreme, you absolutely should be running Google Local Services Ads. These campaigns cut out the middleman and by placing your ads front and center at the top of Google Search, allow potential customers to effortlessly reach you with just one click. We've delivered great success on GLS for our clients and the leads we've generated through the platform have impacted their businesses far beyond a direct increase in their bottom line. If you're a service-based business looking to generate more phone calls then there's no better platform to deliver both qualified leads and invaluable insight for your entire company.
About the Author
---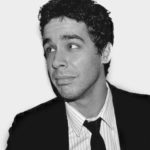 Jack DeYoung
As head of Social and Digital, Jack is responsible for developing and executing engaging digital and social media campaigns. With experience at two successful startups and in the advertising industry, Jack's background makes him uniquely qualified to tell our clients' stories.