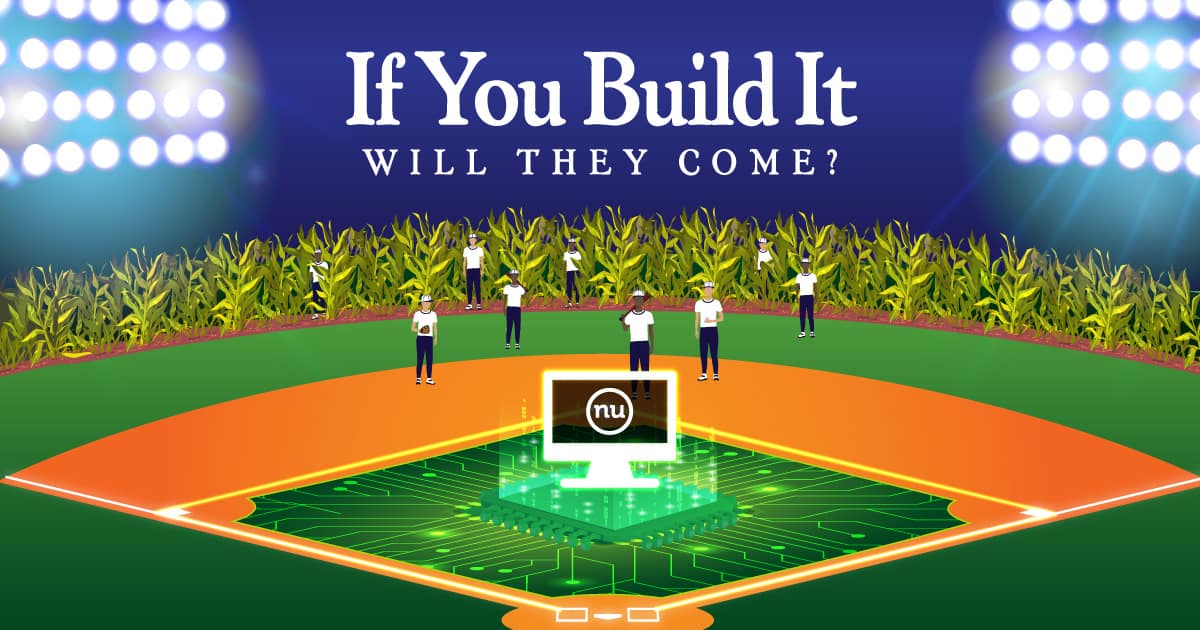 "If you build it, they will come" certainly made for a memorable and legendary one-liner from "Field of Dreams" back in 1989, but when I recently heard it applied to a potential client's new website, I realized how that expectation could really leave a lot to be desired. We often have clients come to us with an expressed need for a new site but in reality, what they're typically looking for is more qualified website traffic, improved online experiences for their customers, and ultimately: more new business. This is where an early conversation is often helpful around how to traffic the new or existing build. However, based on budgets, complexity of development, and varying audiences and industries, many brands will find themselves at severely different starting points. The good news is that no matter what your starting point is there are a few universal truths about building the website of your dreams while ensuring your target audience finds it.
On-Site Optimization 🤝 Off-Site Referral Traffic
On-site optimization of copy, metadata, rich media, and load speed are important and should be foundational to an initial build and its upkeep, but the marriage between this lower barrier to entry and your plan to traffic the website from key referral sources is an important one. An off-site jumpstart is a good immediate follow-on as this is where you and your team ensure your site is listed in hundreds of directories across the web, that you've got good foundational backlinks, and that your data is in sync across key channels. Valuable referral traffic also comes from places like Google Ads, Google Local Services, social media, third party publications, and when it makes sense, retargeting. If you want to determine your strongest referral sources, start where I nearly always recommend: audience research. Where will you find the bulk of your target audience and how are they most effectively engaged on those channels? Answer that question and you've got a good bit of your strategy formulated.
Circling back to on-site optimization lest we forget its importance, it's also vital that you and your team research and write SEO-rich blogs on trending topics that your users are searching for right now. It helps a lot when they're well-written, informative, and users stick around to read them, so really take your time and do them right. It's better to publish one thoughtful piece per month that delivers value to your audience while checking all of Google's little boxes than it is to farm out a dozen half-baked pieces of content per week. Fresh content = fresh reads from search engine crawlers and if you've done your job right, movement in the rankings.
User Experience Matters
Search engine algorithms not only care that you've gone down their ever-changing checklist for on-site optimization when determining your search rankings, they also care that users are able to find what they're looking for on your site with ease and that you've delivered an effortless user experience through smart design. Beyond mere analysis of bounce rates, time on-site, and user flow, tools like Hotjar can be used to track your users' on-site behaviors, identify what they find most important, and improve your content hierarchy + subpage entry points to ensure constant improvement in the UX department.
Don't "Set It and Forget It"
As I shared earlier in this post, we often get clients who come to us with a generally sound website who are wondering where their users are. Most built the website they needed one, three, or maybe five years ago but then they "set it and forget it" like it was an infomercial rotisserie roaster. Sure, it worked for a while, but unfortunately, websites don't work at all like infomercial rotisserie roasters–they require security, maintenance, and smart design updates to keep pace with trends and bring users back. Just as user expectations change over time so do browser and search engine requirements for websites. Hell, we're a few years into Google requiring that websites have SSL certificates and we still come across websites–even in our own space if you can believe it–that haven't deployed one.
Keeping your website fresh is important and depending on your needs, a maintenance plan might be the answer. These plans can range from hosting and security alone all the way to SEO updates, browser and device updates, and regular design updates that keep your site fresh for returning visitors while remaining current with user wants and needs. To determine what's right for your website, start by thinking and talking through your target audience's needs and how they'll continue to evolve then formulate an upkeep plan with your agency which fully addresses those needs.
"If you build it, they will come" made for great entertainment when "Field of Dreams" became a blockbuster hit back when I was an eight-year-old kid, and heck, it still does as I prepare to turn 40 next week! But when applied to your website–or really any aspect of your company's marketing–it's more likely to flop. Understand your audience and how you'll generate traffic to your website from that audience, deliver a continually great user experience, and maintain your site–never "set it and forget it." If you at minimum adhere to these universal truths, I promise you: they will come.
About the Author
---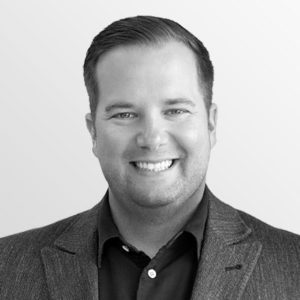 Joe Sampson
As president and co-founder, Joe is responsible for the development, execution, and success of client and company initiatives. With >20 years of brand and leadership experience, nothing puts a smile on his face like helping clients outperform their goals.
Got questions? Good! Email joe@nueramarketing.com for answers.