Over the last year, we've seen a few of the biggest lotto jackpots in history. There was the largest ever $2.04 billion Powerball jackpot won last November, the $1.08 billion Powerball jackpot won in July, and the most recent $1.58 billion Mega Millions jackpot won just last month in our agency's own Jacksonville area. But the odds of winning a Powerball jackpot are 1 in 292.2 million. The odds of winning a Mega Millions jackpot? A staggering 1 in 302.6 million. To put those numbers in perspective, you have better odds of being killed by a vending machine (1 in 112 million), winning an Olympic gold medal (1 in 662,000), or (sorry, lefties) dying from being left-handed and using a right-handed product incorrectly (a mere 1 in 4.4 million).
Now these record-setting jackpots don't get there without hundreds of millions of ticket purchases from hundreds of millions of lottery customers, so given the staggeringly low odds of winning: why play at all?
Enter the marketing power of these customers' dreams; their desired future state.
The Power of Desired Future State
Typically, when we talk about future state in marketing, we're referring to customer journeys–your customers' experience in dealing with your brand at every touchpoint–and designing or optimizing them to help differentiate your brand amongst its competitor landscape. At Nuera however, we often refer to it more casually in our day-to-day as it relates to where consumers want to be; what they want to achieve as a result of purchasing our clients' products or services. That's what we're talking about today. The marketing power of lottery customers' desired future states is so incredibly strong that it motivates 181,000,000 of them annually in the U.S. alone to spend their hard-earned dollars on playing in the face of the staggering odds I shared at the outset of this blog. The possibility of that dream house, boat, or car. The idea of unlimited dream vacations or perhaps the mere possibility of financial security for themselves and their families. Those dreams represent these consumers' desired future states and it's what powers their consumerism in a space where they're highly unlikely to achieve them.
How Can You Use This in Your Marketing?
You may not have the ability to promise life-altering sums of cash to your customers if they choose your brand, but odds are that your product or service does offer a solution to one or more of your customers' problems. So when you're brainstorming your next campaign, start with where your customers want to be or what they really want or need to achieve as a result of choosing your brand.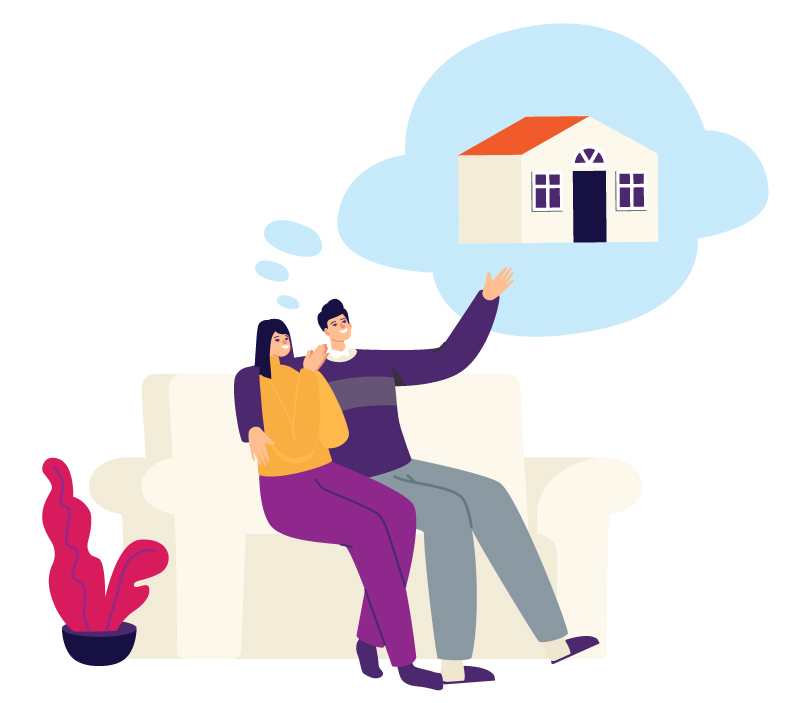 For a marketing agency like ours, clients will typically cite their leading goal as growth–a revenue target, location or employee count, or a sales figure they want to achieve. But in our own marketing, we shouldn't be marketing the achievement of those specific goals, we should be marketing what accompanies the achievement of those goals–maybe that's financial security for the business and its team, an eventual acquisition, or perhaps it's simply more freedom for the business owner. If you own an HVAC company in Florida, your customers pretty obviously want to be comfortable but dive a little deeper and you might find that what you're really delivering for them is health for a family member in need of cleaner air or peace of mind for the homeowners just before they welcome out-of-town house guests. Figuring out what your clients/customers want to achieve is important, but figuring out why they want to achieve it is what you truly offer your customers and it's what you should be marketing.
I wrote a few too many words to frame up a relatively simple point and here it is. Winning a mega jackpot is only a dream for just a thin hair above 0% of players but you know what? It's comforting to dream. It's comforting to think about getting what you need to live the way you want. You offer your customers far better odds than those the 181,000,000 U.S. consumers are offered by these lotteries. Let your customers' dreams–the power of their desired future states–permeate your marketing and I promise you'll start achieving what you need to build the brand you want that helps you realize your own desired future state.
About the Author
---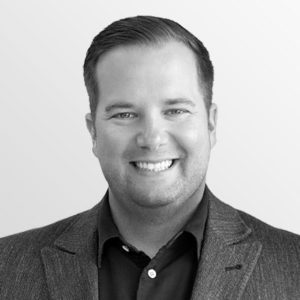 Joe Sampson
As president and co-founder, Joe is responsible for the development, execution, and success of client and company initiatives. With >20 years of brand and leadership experience, nothing puts a smile on his face like helping clients outperform their goals.
Got questions? Good! Email joe@nueramarketing.com for answers.