Launching your small business on social media can feel a lot like playing a game of Oregon Trail. You have the opportunity to explore new frontiers with your marketing and while unexpected challenges will arise along the way, at least you won't have to worry about a member of your family contracting Cholera. You only have one chance to make a good first impression with your small business on social media and since we're all about helpful social media guides, we've compiled a list of social media tips to ensure you make an impact from the word go!
Choose The Right Platforms For Your Goals
The first step to ensuring success for your small business on social media is to determine which platforms to utilize. The most important factor to consider is the platforms where your audience is most present. If you're trying to sell security software to people within your industry then LinkedIn would likely be far better for your brand than TikTok. There is no rule that says your small business has to be on every social media platform but it should be on the platforms where your audiences are most likely to engage and convert.
Once you've procured your profiles on each platform you'll want to make sure everything adheres to your brand standards before pushing content into the world. Perhaps the most important means of an introduction to new audiences is the profile and cover photos. These should match the brand standards across all of your properties from physical materials to your website. We've found success with companies like Ocean State by changing their cover photos each season to reflect what their customers are requesting most often. Again, you only get one chance to make a first impression so make sure your visuals speak to what your clients are most requesting at that given time.
Finding New Audiences
The recurring theme of this and nearly every Nuera blog is that your target audience(s) should dictate everything. So once you've launched your social media profiles and begun posting content, how do you grow your audience? Here are four tried-and-true strategies to help you quickly build your pages on each social media platform:
Advertise to your target audiences. Every single platform prioritizes the content that businesses spend money on and advertising will not only allow you to reach new audiences, it will engender your page to the all-powerful algorithm behind the scenes.
Invite people to Like or Follow your accounts. This one is pretty simple and will once again prioritize your page within the algorithms because each platform likes seeing actions taken by their users. You can invite anyone from employees to friends/family to vendors but it's an easy way to build your audience organically and earn more consumer confidence from an optics perspective.
Outbound engage your industry contacts and likely customers–we cannot stress this one enough. You undoubtedly have a list of great customers, vendors, and partner companies that have a presence on social media platforms. As a small business on social media, you should seek them out and engage with their content by liking and commenting on their posts. Not only will they appreciate it, but it will allow other users to see how active you are and become intrigued enough to engage your brand.
Contests are a great way to not only engage your audience but to get them to involve their friends. We typically run contests that ask people to enter by leaving a comment and tagging a friend which not only exposes your brand to an entirely new audience but increases your reach within the algorithm.
We've found a lot of success with outbound engagement for one of our newer clients, Manning Building Supplies. We used a list of the companies they work with and followed them while making it a point to occasionally comment on their posts. Manning noted that one of their larger partner companies was Andersen Windows & Doors so we regularly engaged with their content and even created our own posts to promote that relationship. The result? Manning saw increased business through Andersen almost immediately and their partners were appreciative.
Take a 10,000 Foot View For Your First Posts
When you're making your debut on social media you'll want to create content that promotes a wider view of your core value proposition. Given that most people are seeing your company online for the first time, it's wise to lead with a post that summarizes what it is you actually do and why clients and customers should work with you. You don't need to summarize the entirety of your offering because follow up posts will/should be concise and engaging while contributing to the long-term brand narrative you're working to convey. For Harris Guidi Rosner, we decided to create a post that succinctly summarized why clients should choose them over other law firms when we first rolled out their new profiles. It served as a mission statement that left no ambiguity about why they were a law firm while establishing the first conversation in what would be a longer-term dialogue with their customers.
By leading with broader content for your first posts, you're able to accumulate data about what's working that will be invaluable for when you want to begin posting more granular content. Broader content could mean posts about your mission, core values, employee spotlights to help humanize your brand, or of course testimonials from customers to show your audience that their community holds you in high regard.
Once you've seen a successful launch of your small business on social media, you'll have enough data to not only understand the content and messaging that's most resonant with your audience but also identify the demographics of the audiences you'd most like to attract. At Nuera, we've successfully launched dozens of small businesses on social media by following the exact approach we've listed above. You only get one chance to make a first impression and this strategy will allow you to launch your small business on social media and truly hit the ground running (while of course remaining Cholera-free)!
About the Author
---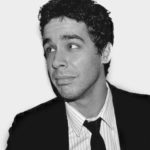 Jack DeYoung
As head of Social and Digital, Jack is responsible for developing and executing engaging digital and social media campaigns. With experience at two successful startups and in the advertising industry, Jack's background makes him uniquely qualified to tell our clients' stories.