I've been an NFL fan for most of my life and in 2009, when I first moved to Jacksonville, I decided to go all-in on the Jaguars. I purchased season tickets, bought the gear, began attending an away game or two each season, and was even there wearing a fake mustache alongside tens of thousands of fans showing full support for our new owner when Shad Khan purchased the team. Fast forward to a few weeks ago and I've still got my season tickets, but I found myself wearing a clown nose to the final game of another last-place season alongside thousands of other fans in protest of the clownish, disconnected decision-making of our team's ownership and front office. As a fan, I'm obviously disappointed in the team's continuously poor performance and as a customer, in the product they're delivering in exchange for my time and money. As a business leader, I couldn't help but consider how Shad Khan's Jaguars could have avoided the undesirable position they placed their customers in this past season. With that, here are just a few of the lessons I believe leaders in business can learn from the Jacksonville Jaguars.
First: Focus On Your Product
In one of my favorite books for business advice, Rework, Jason Fried says to start at the epicenter. In the book, Fried gives the perfect example: "if you're opening a hot dog stand, you could worry about the condiments, the cart, the name, the decoration. But the first thing you should worry about is the hot dog. The hot dogs are the epicenter. Everything else is secondary." The way to find the epicenter is to ask yourself this question: "If I took this away, would what I'm selling still exist?" A hot dog stand isn't a hot dog stand without the hot dogs. You can take away the onions, the relish, the mustard, etc. Some people may not like your toppings-less dogs, but you'd still have a hot dog stand. But you simply cannot have a hot dog stand without any hot dogs. They're the epicenter; the main product.
For years, the Jaguars have appeared to focus on everything but their main product: the football. As one example, during their annual "state of the franchise" we often hear a lot–well, mostly–about their development plans, ooh and aah at beautiful renderings, and then hear their asks of the taxpayers to make these things a reality. Think about that: they spend a good three quarters of these important annual updates addressing every product they hope we'll support except the football. And you know what? They get much of what they ask for despite not always having the support of our community. But I keep saying that Jaguars' leadership might be surprised at the amount of community support they'd receive for these non-football asks if they started by first delivering on their main product. After all, shouldn't Shad fix the one product he's had full control of here for over a decade before we give him even more funding to deliver even more new products in Jacksonville? Focus first and foremost on your product–make it great–then ask your customers to support your next. They will.
Second: Do What You Do Best; Hire The Rest
Over the past ten years, we've watched the value of the Jaguars organization soar from the $760 million Shad Khan paid for it to a whopping $2.8 billion. Most of the reason for that growth can be credited to the growth of the National Football League but some of it can be credited to Shad being a good businessman. He's built a lot of non-football revenue with events and initiatives surrounding the stadium, attracted fans from outside markets such as London, and said the right things whenever local support has dwindled. But through all of that, he's also shown us that, well, he sucks at managing football operations.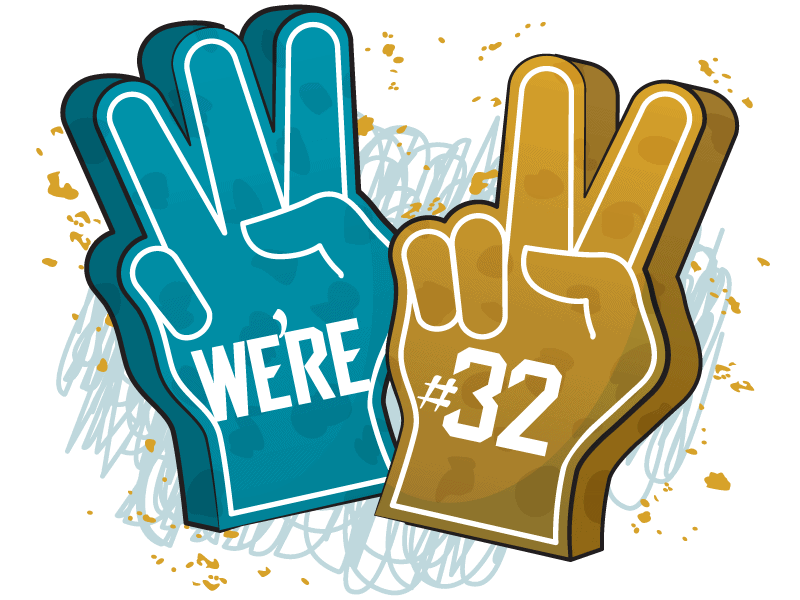 Our football team has had only a single >.500 season during his tenure, and the one time we had that season was when someone else was in charge of football operations. Now, was Tom Coughlin the right guy for the job? That's up for debate, but he at least understood the game of football at this level and helped build the only winning team of the Khan era. Since that time, Shad has been responsible for hiring and firing general managers and head football coaches, and over the last two seasons, we've gone 4 and 29. The value of his organization might be growing but his main product is arguably at its lowest point in franchise history and support for it is once again dwindling under his management. The lesson here for leaders in business everywhere is a simple one: focus on what you do best, hire the rest.
Third: Listen To Your Customers
Your customers are, after all, the ones who care most about and ultimately choose to purchase and support your product. Your growth depends on them, right? For the better part of the past decade, the Jaguars' top brass, led by Shad Khan, have casually dismissed the team's fan base–their customers–and anger amongst those customers has justifiably grown. Rather than listening to and considering their customers' growing list of clearly valid concerns regarding their main product, the organization has rejected their voices, continually asked for monetary and community support for their growing suite of non-football products, and then blamed their customers when that support hasn't come. Want the continued support of your customers and community? When you mess up, fess up. Remember that time Domino's faced their critics, acknowledged and addressed their concerns, and literally went from worst to first? Just like they did, listen and respond to your customers with actions that will keep your main product healthy, yield 360-degree growth, and earn that support.
These lessons probably sounded an awful lot like the basics of business; the simple stuff. However, it's the simple stuff that often gets overlooked by leaders who are too busy or distracted to nurture a product that their customers can be proud to support today, tomorrow, and beyond. Has Shad Khan or anyone leading the Jaguars organization learned these lessons yet? The results they deliver over these next couple of seasons and beyond will speak for themselves. In the meantime, there's nothing stopping those of us on the outside looking in from avoiding these pitfalls in our own companies.
About the Author
---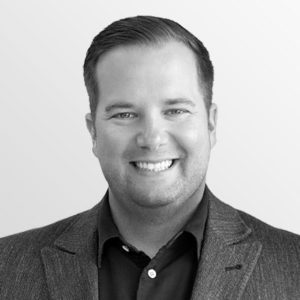 Joe Sampson
As president and co-founder, Joe is responsible for the development, execution, and success of client and company initiatives. With >20 years of brand and leadership experience, nothing puts a smile on his face like helping clients outperform their goals.
Got questions? Good! Email joe@nueramarketing.com for answers.