After deciding which social media outlets to use, creating your social media account, and building your follower/fan base, learning how to engage a social media community strategically follows next. It's important to note that engaging a social media community is going to be more important than gaining followers/fans. If your content isn't actively discussed, chances are your followers/fans are not viewing your posts.
It's about what you can do for your customers and clients, not what they can do for you.
Everything about the way you engage with your social media community should be about them. What can you do for them? Avoid these words at least 50% of the time:
Instead use words such "you", and tag your audience in as many posts/tweets as possible. Put yourself in your customer/client's shoes to determine what's interesting to them. Ask questions, involve them with business decisions, and figure out what really evokes their feelings.
Researchers have found that up to 80% of social media posts are announcements about people's own immediate experiences.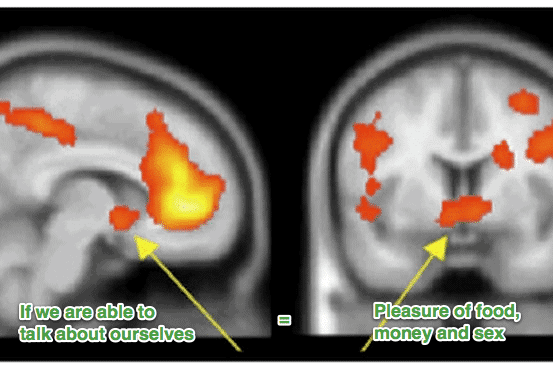 A picture is worth a thousand words (which people have no time to read nowadays, anyway)
When was the last time you read through a long social post that described something and commented on it? Chances are, not often. As humans, we have a very short attention span. Pictures of emotional customers and employees with a story behind it help to stir emotion quickly and efficiently. If you have the resources, sharing a video up to 3 minutes on social media has a great engagement return, too.
The graph below shows the ways marketers optimize their social media, with visuals leading the way.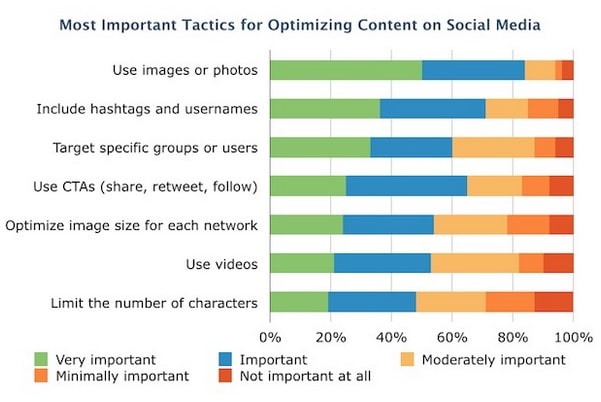 Emotional arousal triggers action.
Social media marketing seems cold and heartless sometimes, doesn't it? Bringing emotional trigger words and stories help build trust and increase engagement. Emotional triggers also help when you're creating a blog title that you'd like to get shared across social.
In Robert Plutchik's famous "wheel of emotions", you can see some of the most important layers of social media emotional triggers.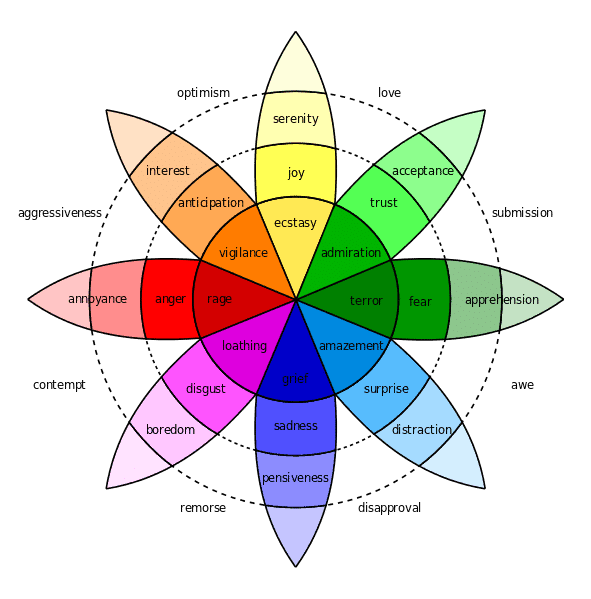 Both scientists and great marketers know that people feel first, and think second.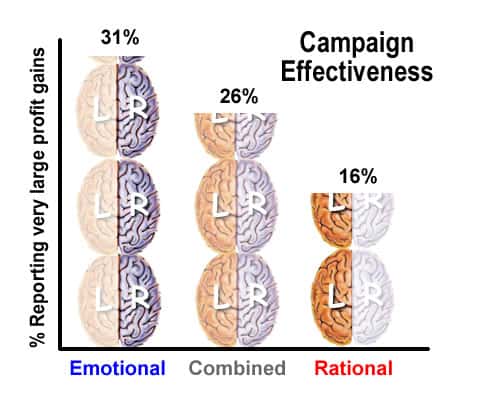 The most important element of increasing community interaction across social media channels is the art of connecting with your audience. Learn what they care about, why they use your product or brand, what they like, and what makes them feel. Many companies do this with the help of online surveys, or just spending more time getting to know your audience at your business.